In trying to eke out a profit or at least minimize losses amid the upheaval of the COVID 19 pandemic, several central Illinois farmers are banking on the strengths they have built into their operations.
Crop struggles
Lance Freeman grows about 1,400 acres of corn and soybeans on rented land. He said it would be easier to make a profit if he owned the land.
"What allows me to sleep better over the last five years is marketing," he said.
With the help of a marketing consultant, he has been able to lock in profits — so far.
"I try to stay in the forefront of marketing and communicate with my lenders," said Freeman of Buckley, Illinois.
He uses options, calls and puts to set a price within his break-even and profit range.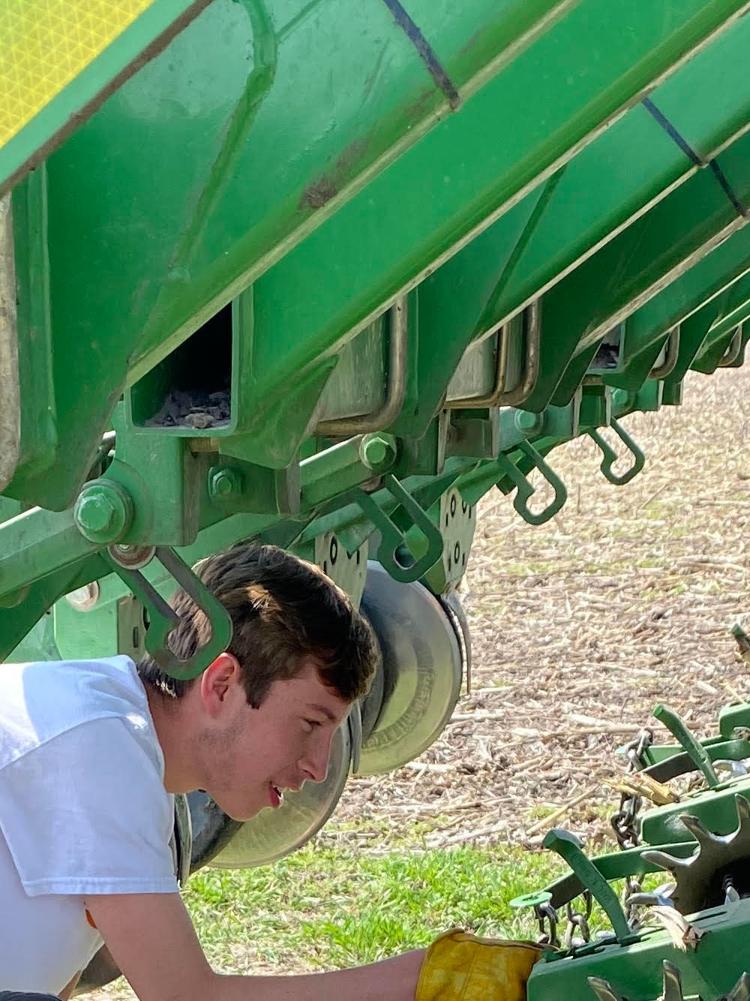 "All the decisions you make are not the right ones," he noted.
He contracts inputs early, as he did with diesel this year.
"Maybe a little too early as prices went down more, but it's better than what I paid last year," he said.
Input cost is a factor he can mitigate by buying chemical or fertilizer "with a buddy" — it's cheaper in volume. He has also gone to more no-till which saves time, fuels costs, and wear and tear on the equipment.
"You chip away at the small things and they start to add up," Freeman said. "Faith goes a long way right now."
Organic options
Brian Carlson continues to transition from conventional to certified organic corn and soybeans and to serve a growing market. But now he worries if enough people will want to pay more for certified organic products during a downturn in the economy.
Carlson started farming in 2006 in DeWitt and McLean counties. This is his second year growing about 200 acres of certified organic corn and soybeans, and he is planning for more.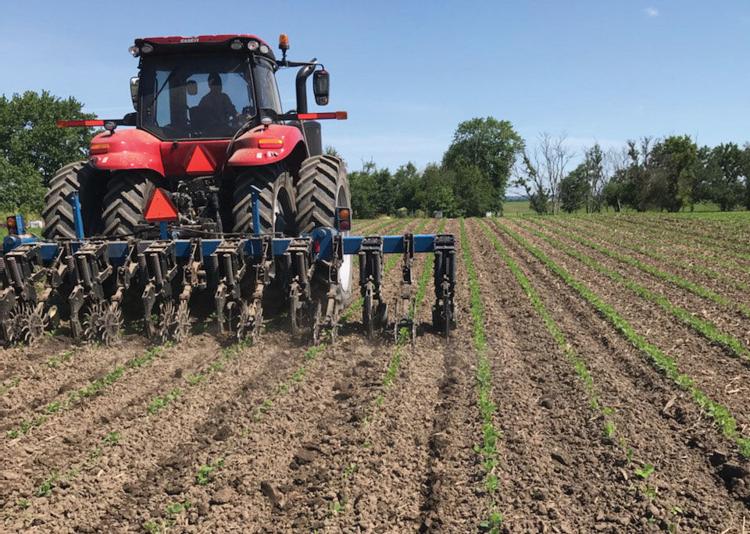 He said organic grains have paid off. But "with the virus and the slowdown of the economy, we worry how things will turn out" for organic demand.
Carlson bought most of his inputs before costs went down, including gasoline, so that hasn't made a difference.
"I've never made money when gas was cheap," he said.
He was able to take advantage of the Paycheck Protection Program from the federal government, which helps small business employers during the pandemic. He also recently sold some organic grain under contract. The end users for his food-grade white and yellow corn make chips.
Diversity helps
Kirk Miller, a grain and hog farmer in Ford County in east central Illinois, raises show pigs. He has felt the sting of the cancellations of 4-H and county fairs. But diversity on his farm helps. Sales of Miller Farms pork has increased dramatically.
Miller is part of a busy family farm with hogs and grain in Melvin, Illinois. He partners with his dad in the operation.
"When the large packing plants close, local Mom and Pop meat businesses pick up," he said.
It helps cover some of the losses that came from not selling as many show pigs in mid- to late March, he said.
"With current hog and grain prices, a guy has to be cautious what he does," said Miller, who also grows corn and soybeans.
His local ethanol plant is closed, so that takes another market away. He still had some old crop and wonders when to sell that — sell soon and take his lumps or hold out and hope there is a rebound?
"It's a no- win situation. Whatever you do will be the wrong thing," he said. "You have to take one day at a time. At some point it gets better."